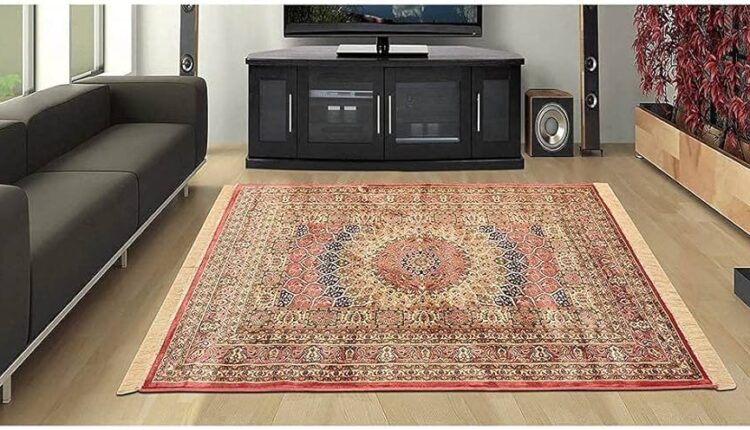 Home Décor Shopping Tips While Searching For High-Quality Area Rugs
It can often be difficult for people to narrow down their top options of area rugs, because this is a pretty important home décor investment that needs to be thought through carefully. Your room's area rug can make or break your entire ambiance, so getting this purchase right is incredibly important.
We've partnered up with the rug industry specialists at Rug Source to develop this list of home décor shopping tips specifically oriented toward rug shoppers. By going through the below tips, you'll put you and your next area rug investment in the right direction for a beautiful future!
Determining Your Proper Rug Size
The first and foremost factor that rug shoppers must take into consideration is the proper dimensions and overall size of their new area rug. This is particularly important if you're shopping for rugs online, because you'll need to have done precise measurements of your space to know what'll fit correctly.
It's a bummer to get very excited about the colors and aesthetics of a rug for sale, to then find out that it won't fit correctly within your room. So, by filtering your online searches based upon size and dimensions, you'll make sure that you're only finding rugs that are the proper space for your home!
Choosing Durable Rug Materials
Area rugs are typically considered to be long-term décor investments, and this is because they're supposed to last several decades. But in today's rug industry, this sadly isn't always the case.
There are many area rugs in today's marketplace that are made from synthetic materials, and these rugs are typically low quality and significantly less durable. This is why it's so important for rug shoppers to pay close attention to a rug's material makeup, because it'll play a significant factor in determining where a specific rug should go within your home.
Keeping your space's foot traffic in mind will also play a huge role in your rug shopping decision-making, because high-traffic areas should get low-pile rugs—as opposed to low-traffic areas being more suitable for high-pile rugs.
Picking A Type, Look & Style For Your New Area Rugs
You'll essentially have limitless options when it comes to the styles, looks and types of area rugs for sale. So, this is where your personality and specific preferences can truly shine!
One of the most important tips to keep in mind for area rug aesthetics is to ensure that your new rugs blend cohesively within your existing décor. This means keeping the colors of your walls, furniture and accessories in mind while you're narrowing down your top rug options.
Considering Rug Colors
The colors of your new area rugs are so important that they deserve their own section within this article, and it's safe to say that color is one of the top factors for all rug shoppers.
As much as you'll want to complement your room's existing colors with your new rug's colors, you should also make sure that you're choosing colors that you personally like. Because after all, you'll be the one viewing your area rugs on a daily basis!
Establishing A Rug Shopping Budget
Area rugs often vary dramatically in terms of pricing, so it's a good idea to start out with a firm budget that'll keep you from spending too much. Setting minimum and maximum prices for online searches is a great way to filter your results, because it's a bummer when you find a beautiful area rug that matches your space perfectly—but it's too expensive.
It can also be really tempting to spend a lot on beautiful area rugs, so establishing a rug shopping budget will help you avoid any overspending.
Considering Potential Rug Maintenance
Certain types of area rugs will require more maintenance and upkeep as compared to others, and this is an important distinction to make prior to purchasing new rugs. The amount of maintenance an area rug will ultimately require depends upon the rug's materials, its size, its pile length, and its location within your home.
Everyone has to invest at least a little bit in rug maintenance, and this is particularly the case for households with pets and children. Be sure that you're getting detailed information about potential rug upkeep before you finalize any purchases.
Reach Out To Rug Source To Learn More Shopping Tips For Finding Area Rugs Online!
There's so much that rug shoppers need to take into consideration in order to fully ensure the overall viability of a new area rug purchase. The above tips are a great starting point, but they aren't everything when it comes to guaranteeing your investment satisfaction.
When it really comes down to it, your personal preferences and intuition will play vital roles in deciphering the best area rugs for you. But understanding the complexities of area rugs can be extremely difficult, particularly when you're shopping online and not able to actually touch rugs for sale.
This is why you'll always be better off collaborating with rug industry specialists for this type of shopping experience, and one of the best online rug outlets in the United States is Rug Source. The Rug Source team is also just a click away when you go to their website via the link located at the beginning of this article, so reach out to them and see how they can help you find the area rugs you've been dreaming of!